Yes! We have a wide range of cloth and paper backdrops to choose from for your studio style headshot sessions. These can also be used with a portable studio that we can set up in your home or office. Alternatively if you choose to have an on-location photography session then we can make use of the natural surroundings in the environment, a scenic backdrop, or even a nice wall or stairwell.
You can see sample images for some of the studio backdrops that we have available at the following link:
Photography Backdrop Samples
Testimonial from Corporate Headshot Client Suzanne F.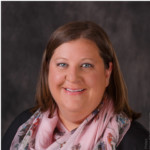 "I came to Sean with a list of things that I hated about my last headshot (not done by him!) and he heard my concerns and was able to address each one resulting in pictures that I am happy to use. Sean takes pride in his work and it definitely shows."