Business Headshot for LinkedIn and Social Media
Make Your LinkedIn Profile Irresistible
The folks at Ogilvy & Mather put together this great infographic that spells out 5 Ways to Make Your LinkedIn Profile Irresistible. They cover the bases well, including information on using keywords, carefully portraying yourself to attract your target clients or jobs, and telling a great story about yourself. This is all very important information to have on your LinkedIn profile.
Use a Professional Profile Photo
Equally important is using a great professional headshot:
"The photo you choose sends a strong message about who you are. If your professional profile photo is of you in a casual circumstance, such as a you at a sporting activity, party, wedding, or with your pet, then it doesn't come across as "professional." And, what's worse than having a bad photo is having no photo at all."
Book a Calgary Headshot Appointment
If you are ready to make your social media profiles to the next level then now is the time to schedule a professional headshot session. We can work with you to make sure that your portrait matches the story that you have told in the text on your LinkedIn profile and shows you off the way you want to be seen.
Testimonial from Shannon Harden at Right Management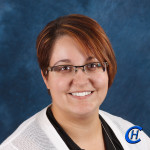 Sean has come to our office many times to complete headshots. Sean creates great pictures with the right lighting and backgrounds for everyone. Sean is professional and puts everyone at ease right away while creating an atmosphere that allows to create someone's natural smile and beauty to shine through his wonderful pictures.
Everyone who has used Sean's services has received wonderful compliments about their photo. I would recommend Sean's services to anyone!