Calgary Headshots is a division of
Riverwood Photography
that is dedicated to providing a fast and easy way for our Calgary clients to get professional headshots and business portraits done at reasonable prices.
Whether you are a Corporate Executive, Real Estate Agent, Mortgage Broker, Actor, Author, Professional Speaker (or just about anyone else that needs a great portrait) we have a service that can help you.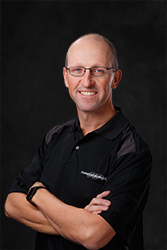 Sean Phillips is a Professional Portrait Photographer located in Calgary, Alberta, Canada. Sean is the owner and principal photographer at Riverwood Photography.
Riverwood Photography is a Custom Portrait and Commercial Photography studio in Riverbend in SE Calgary. Although we specialize in Family and Children's Portraiture, and Headshots (Business Portraits) for small business, we are available to take on almost any photography assignment. We regularly work on-location or in-studio and we can travel as required to make the images you need.
Learn more about Sean Phillips and Riverwood Photography
Some of the services offered by Riverwood Photography are listed below. Please click on the links to see sample galleries. If you need anything that doesn't quite fit the offering here, please contact us and we can work with you to create a package that meets your needs.
Types of Portraits Available
Business Portraits
Executive Portraits
Actor Headshots
Author Headshots
Team Portraits
Speaker Headshots
Real Estate Headshots
Professional Speakers
Custom Photography
Common Uses for Headshots and Business Portraits
Company Websites
Business Cards
Annual Reports
Marketing Materials
LinkedIn Profile
Facebook Profile
Twitter Avatars
Other Social Media Accounts
Speaker Notes
Advertising Collateral
Testimonial from Headshot Client Stan Williams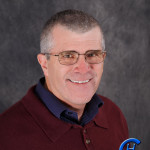 I really enjoyed working with Sean. He is professional in the best sense of the word and was able to put me at ease prior to the photo shoot. He is skilled since my glasses don't have a reflection and he cared that there was a slight tint on the glasses so he took a photo without them, for later editing. The edited photos were great and the delivery was fast. Sean did a great job and I'd highly recommend him!