On-Location Headshots for Executives or Corporate Teams
Do you need individual or group portraits for your corporate executives or your business workgroup? Is life or work too busy for you to come into the studio? Or maybe you want to update the headshots for your entire team or company and there are simply too many of you to coordinate a trip to an outside location?
To make your life easier we can setup a complete portable studio on-site in your board room, warehouse, executive office, or even a foyer at your preferred location. Alternatively we can use some of the nice features in your office or work facility, or even go outside to use a natural or city backdrop.
On-Location Commercial Photography Rates
The total fee will be a combination of a time-based fee for the actual photography and a per-image fee for retouching and licensing of the selected images, plus any travel related expenses.
** Creative Fees (2 hours minimum per mobilization)
Photographer – $ 275 +gst/hr
Assistant – $ 125 +gst/hr
Note that I don't normally use assistants as I work quickly on my own using highly portable equipment, but I do have a pool of talented assistants to work with and can provide one if you think this is necessary based on the nature of the job.
** Per-image Retouching and License Fee
Up to 20 images – $50 +gst per selected image
Additional images – $25 +gst each
Each final selected image will be retouched as required and you will receive high resolution copies by digital download. A Royalty Free Commercial Use license will be granted that allows you to use the images for your business use only (no resale), with no expiry date.
** Travel Expenses
– Travel related expenses will be billed based on actual costs incurred for such things as accommodations, meals, parking, etc. required while outside of Calgary.
– A nominal mileage fee of $0.65/km also applies for travel beyond the Calgary city limits.
Images Delivered on USB – $25 per drive
Background Removal – $25 per image
Major user requested retouching – $125 per hour
Guaranteed 24 hour Delivery of Retouched Images – add 50%
Guaranteed Same Day Delivery of Retouched Images – add 100%
Professional 8×10 Prints for Actor Headshots
(includes name and contact info on a border if desired)
1 for $40, 5 for $100 (same image), 25 for $200 (same image)


High Resolution digital images are suitable for publication, prints and enlargements. Digital files can also be be used electronically as your profile image on your company website or your Social Media services such as LinkedIn, Facebook, or Twitter. A commercial use license is included to ensure that you may use the digital files as required.
Testimonial from Corporate Portrait Client Cameron Swinton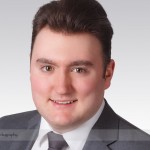 "Sean was extremely professional and easy to work with. He was willing to experiment with different poses and offered immediate feedback concerning the photos he took. I would recommend him to anyone seeking a professional portrait to use on social media, business cards or other promotional materials."