Headshot Portfolio Gallery
Does your current headshot represent the look you want to portray to your clients and business associates? Professional Headshots and Business Portraits are essential for use on corporate website, social media accounts (Facebook, LinkedIn, Twitter, etc.), actor portfolios, and even print marketing materials.
Testimonial from Calgary Marketer Lisa Genovese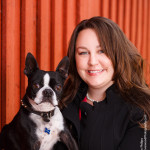 Sean is absolutely one of the best photographers I've worked with. His work is impeccable and my clients are always so happy with the result. Recently he helped me with my own headshot and I couldn't be more happy with how they turned out! Thank you so much!