Photography Backdrop Sample Gallery
This is a gallery of images showing some of the backdrops that we have available for your studio portrait session.
If you don't see a background that you want to use here then please feel free to contact us to discuss your needs. There are often options to rent, borrow, or buy the background that you need, or we could plan your photoshoot at a different location that has a better natural backdrop that you like.
Testimonial from Lawyer Jennifer Harker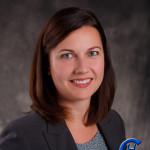 I needed a headshot done for me quickly and decided to book with Riverwood Photography. Sean accommodated me right away, and completed the photo session quickly, professionally and comfortably. I was very happy with the result and turnaround time, I would not hesitate to recommend Riverwood Photography to anyone.