Photography Backdrop Sample Gallery
This is a gallery of images showing some of the backdrops that we have available for your studio portrait session.
If you don't see a background that you want to use here then please feel free to contact us to discuss your needs. There are often options to rent, borrow, or buy the background that you need, or we could plan your photoshoot at a different location that has a better natural backdrop that you like.
Testimonial from LinkedIn Portrait Client Jeremy Heit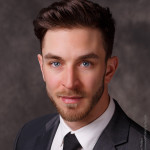 "This was my first photoshoot or professionally taken photos. Prior to meeting Sean, I was nervous; however, Sean makes the experience very natural, easy, and comfortable. Attention to details and professional critiques make Sean valuable to any professions seeking photos. Thanks again, Sean."