Photography Backdrop Sample Gallery
This is a gallery of images showing some of the backdrops that we have available for your studio portrait session.
If you don't see a background that you want to use here then please feel free to contact us to discuss your needs. There are often options to rent, borrow, or buy the background that you need, or we could plan your photoshoot at a different location that has a better natural backdrop that you like.
Testimonial from Shannon Harden at Right Management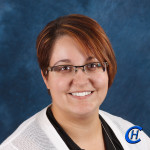 Sean has come to our office many times to complete headshots. Sean creates great pictures with the right lighting and backgrounds for everyone. Sean is professional and puts everyone at ease right away while creating an atmosphere that allows to create someone's natural smile and beauty to shine through his wonderful pictures.
Everyone who has used Sean's services has received wonderful compliments about their photo. I would recommend Sean's services to anyone!