Photography Backdrop Sample Gallery
This is a gallery of images showing some of the backdrops that we have available for your studio portrait session.
If you don't see a background that you want to use here then please feel free to contact us to discuss your needs. There are often options to rent, borrow, or buy the background that you need, or we could plan your photoshoot at a different location that has a better natural backdrop that you like.
Testimonial from LinkedIn Headshot Client John Palmer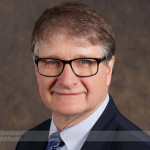 "I met Sean through a career management company. He provided great hints ahead of time to help ensure a great photo session. The session was excellent! He kept things upbeat even with the group of folks waiting and took the time to work with each person and make sure a great set of images were captured. Turnaround on photo selection and final touch ups was exceptional. Perfect image to use for my job search."