Please use the following links to access the online booking tool for the selected session type. Select your preferred time and we will follow-up with an email to confirm the time, location, and service requested. You will also receive an electronic invoice for your payment.
NOTE – Online bookings must be made at least 1 day in advance. If you need an appointment on short notice please contact me directly.
Images Delivered on DVD – $25 per disc
Background Removal – $25 per image
Major user requested retouching – $125 per hour
Guaranteed 24 hour Delivery of Retouched Images – add 50%
Guaranteed Same Day Delivery of Retouched Images – add 100%
Professional 8×10 Prints for Actor Headshots
(includes name and contact info on a border if desired)
1 for $40, 5 for $100 (same pose), 25 for $150 (same pose)


* High Resolution digital images are suitable for publication, prints and enlargements, or they may be used electronically as your profile image on your company website or your Social Media services such as LinkedIn, Facebook, or Twitter. A signed Business Release Form for your High Res images is included to ensure that you may use the digital files as required.
Rates for In-Studio Portrait Sessions
Rates for On-Location Headshot Sessions
Testimonial from Business Portrait Client Louise Behiel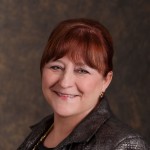 I HATE having my picture taken and am an expert at avoiding it. But, I am starting a new company and I need to have pictures for my website and social media, so I swallowed hard and went online.
Sean's pictures were great. When I compared his galleries to others, I knew I'd have the best opportunity of a good photo shoot with him. The online booking system was easy to use. I love being able to book my appointment online.
When I got to his house, he was relaxed and easy going and that helped me relax. The process was painless and the untouched photos were amazing. I was thrilled.
The retouched photos were unbelievable. He took good photos and made them great. What can I say? I am so pleased with the results that I've been recommending him to everyone I know.
Thanks Sean. You took a painful process and made it easy and fun. And the results were the best.
Louise