Environmental Business Portrait Gallery
A gallery of headshots and other business portraits done using natural backdrops found outside or in the work environment (rather than using studio backdrops) that allow the subject to show a little more personality and creativity while still being very professional.
Testimonial from Headshot Client Tanya McKechnie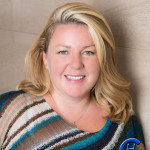 I would highly recommend Riverwood Photography (Sean Phillips) to anyone looking for professional business headshots & group shots. He was so very professional and very personable. An absolute pleasure to deal with! The whole process from start to finish was seemless and our pictures look fantastic! Thank you so much Sean! You're a very talented photographer!