Environmental Business Portrait Gallery
A gallery of headshots and other business portraits done using natural backdrops found in the surrounding environment and that allow the subject to show a little more personality and creativity while still being very professional.
Testimonial from Corporate Headshot Client David Taylor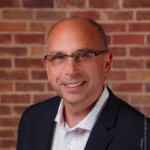 "I hired Sean to do a headshot for my website and for my social media accounts. He was extremely easy to deal with, definitely an expert photographer and his studio was excellent. He took about 75 photos in less than one hour and he helped me select the top 2 out of these. Over the next few days he digitally touched up the photos and then issued them to me.
The final photos were excellent and I have received many comments after updating the profile pictures on my social media accounts"