Environmental Business Portrait Gallery
A gallery of headshots and other business portraits done using natural backdrops found outside or in the work environment (rather than using studio backdrops) that allow the subject to show a little more personality and creativity while still being very professional.
Testimonial from Corporate Portrait Client Cameron Swinton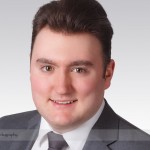 "Sean was extremely professional and easy to work with. He was willing to experiment with different poses and offered immediate feedback concerning the photos he took. I would recommend him to anyone seeking a professional portrait to use on social media, business cards or other promotional materials."