Environmental Business Portrait Gallery
A gallery of headshots and other business portraits done using natural backdrops found outside or in the work environment (rather than using studio backdrops) that allow the subject to show a little more personality and creativity while still being very professional.
Testimonial from Personal Branding Portrait Client Tracy Guillet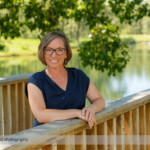 "It was great working with Sean. As a quiet person, I don't really like having attention focused on me but Sean easily made me feel comfortable. He was helpful, friendly, and efficient. Thanks so much Sean!"