Please submit the following form if you would like to receive our client updates. These are infrequent mailings that include helpful information about how to use your headshots on your social media accounts and other news and updates for our existing clients:
Testimonial from Calgary Marketer Lisa Genovese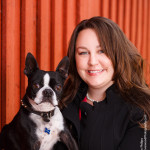 Sean is absolutely one of the best photographers I've worked with. His work is impeccable and my clients are always so happy with the result. Recently he helped me with my own headshot and I couldn't be more happy with how they turned out! Thank you so much!