Photography Backdrop Sample Gallery
This is a gallery of images showing some of the backdrops that we have available for your studio portrait session.
If you don't see a background that you want to use here then please feel free to contact us to discuss your needs. There are often options to rent, borrow, or buy the background that you need, or we could plan your photoshoot at a different location that has a better natural backdrop that you like.
Testimonial from Corporate Headshot Client Ashley MacDonald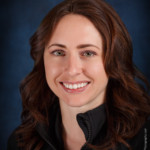 It was great having Sean photograph our company headshots. We had two team members attend for photographs and were in and out in record time. Sean is very personable and friendly, he gave us simple instructions for how to position ourselves, and what style of portrait would work best for our purpose and industry. We had a great time in the studio and came out with excellent photos for our website and to be displayed in office. Everything was very quick and streamlined. Thanks Sean!
Ashley MacDonald
Vital Posture Clinic