Headshot Portfolio Gallery
Does your current headshot represent the look you want to portray to your clients and business associates? Professional Headshots and Business Portraits are essential for use on corporate website, social media accounts (Facebook, LinkedIn, Twitter, etc.), actor portfolios, and even print marketing materials.
Testimonial from Lawyer Jennifer Harker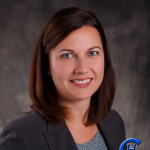 I needed a headshot done for me quickly and decided to book with Riverwood Photography. Sean accommodated me right away, and completed the photo session quickly, professionally and comfortably. I was very happy with the result and turnaround time, I would not hesitate to recommend Riverwood Photography to anyone.