Please submit the following form if you would like to receive our client updates. These are infrequent mailings that include helpful information about how to use your headshots on your social media accounts and other news and updates for our existing clients:
Testimonial from Headshot Client Blaire Hamilton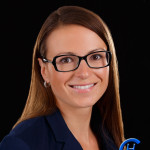 I required a social media headshot on relatively short notice and was able to get that with Riverwood. I booked online only a week in advance, the photos took half an hour and I had my final product up and posted within a week of our appointment! The final product was just what I needed. Thanks Sean!