Group Portraits for Business Teams
A gallery of business portraits for groups from as small as 2 people to as large as several dozen. Group portraits are very useful for websites and marketing materials and can be done in a wide variety of locations and styles. Smaller groups can be photographed in-studio while much larger groups will need to be done on-location or outside.
Testimonial from Executive Portrait Client Stephen Norris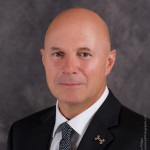 "As someone who is not necessarily comfortable in front of a camera, nor photogenic (am always concerned at what the camera will 'produce'/'say'), this experience was actually enjoyable. Sean put me at ease immediately and engaged with me in a genuine and warm manner. The resulting photographs reflect this and I am pleasantly surprised, no ecstatic, at the outcome."