Environmental Business Portrait Gallery
A gallery of headshots and other business portraits done using natural backdrops found in the surrounding environment and that allow the subject to show a little more personality and creativity while still being very professional.
Testimonial from Lawyer Jennifer Harker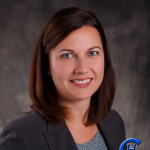 I needed a headshot done for me quickly and decided to book with Riverwood Photography. Sean accommodated me right away, and completed the photo session quickly, professionally and comfortably. I was very happy with the result and turnaround time, I would not hesitate to recommend Riverwood Photography to anyone.