Environmental Business Portrait Gallery
A gallery of headshots and other business portraits done using natural backdrops found in the surrounding environment and that allow the subject to show a little more personality and creativity while still being very professional.
Testimonial from Calgary Marketer Lisa Genovese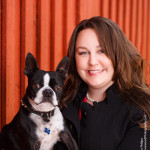 Sean is absolutely one of the best photographers I've worked with. His work is impeccable and my clients are always so happy with the result. Recently he helped me with my own headshot and I couldn't be more happy with how they turned out! Thank you so much!