Does your Current Headshot Still Look Like You ??
The quality of your business portrait determines how the world sees you. Make a lasting impression with an image that conveys the friendliness, warmth, and professional trust you bring to your work.

Does your current headshot represent the look you want to portray to your clients and business associates? Are you still using a picture of your dog or your cat? Let me help you create the perfect image to represent you and your brand.

If you use your own image on your business cards, your website, your marketing materials, or on your social media accounts then it is extremely important that you have a great picture that is up to date and that looks like the real you!

[ Read More Blog Posts… ]
Testimonial from Shannon Harden at Right Management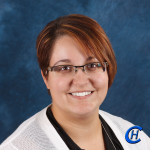 Sean has come to our office many times to complete headshots. Sean creates great pictures with the right lighting and backgrounds for everyone. Sean is professional and puts everyone at ease right away while creating an atmosphere that allows to create someone's natural smile and beauty to shine through his wonderful pictures.
Everyone who has used Sean's services has received wonderful compliments about their photo. I would recommend Sean's services to anyone!
[ See More Testimonials… ]